thu30jun4:00 PM8:00 PMSummer Social NetworkingBy the Pitch @ Twickenham Stadium4:00 PM - 8:00 PM Twickenham Stadium, London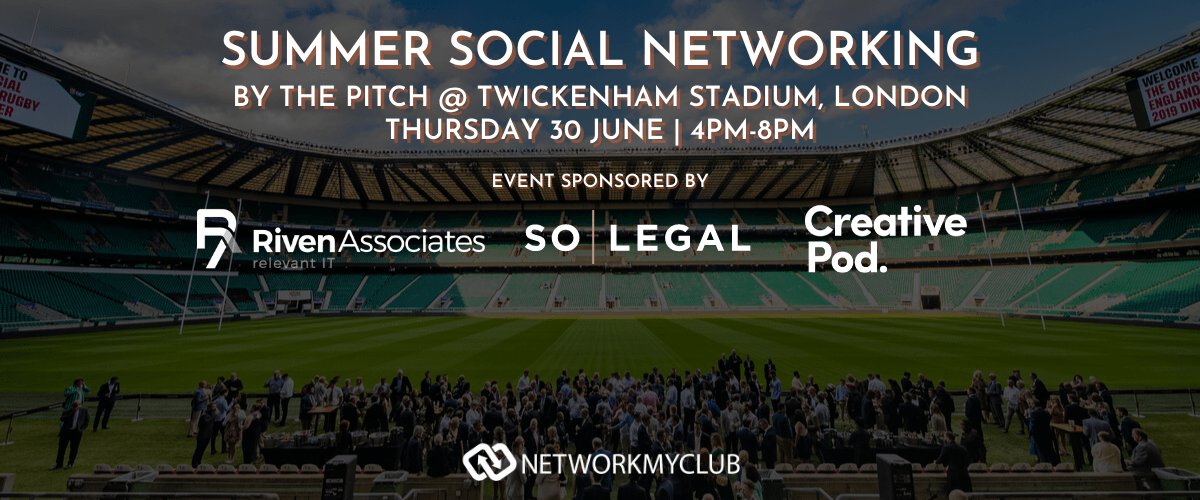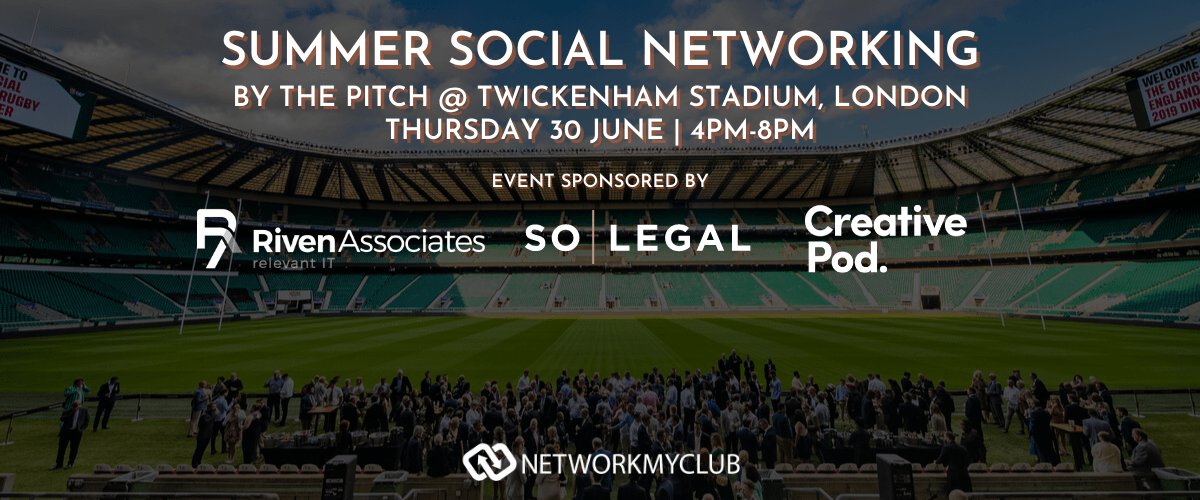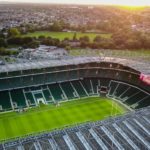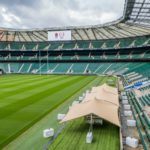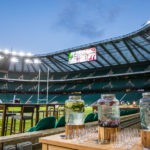 What can you expect?

A first event of its kind at Network My Club. In a truly unique and memorable setting.

The inaugural NMC Summer Social…BY THE PITCH AT TWICKENHAM STADIUM!

A flagship summer social uniting members across the South, London and the Home Counties. Exclusively to NMC members, your teams and your guests.

What's the event?

Network with other members and guests. Socialise with your team. Entertain clients or prospect.

Picture it…a warm summer evening, the smell and taste of a BBQ, drinks clinking, the hum of good conversation and quality networking between members from across the entire NMC Family, all pitchside next to the hallowed turf of the home of England Rugby.

That's what you can expect. Yes, you did read pitchside. Yes, you did read BBQ and drinks.

When? Thursday 30th June – 4pm-8pm

Where? Twickenham Stadium, 200 Whitton Road, Twickenham, TW2 7BA

What's included in tickets?
Mouth watering pitchside BBQ
Welcome summer cocktail or mocktail
Pitchside bar open throughout the event
Pitchside DJ and music
Entry to a draw to win one of many experiences
Guest list sent 24 hours in advance
Pre-event workspace at Twickenham Stadium
Discount on rooms at on-site Marriott Hotel (limited)
Complimentary parking at the stadium
Plus the huge, unique and memorable networking opportunity, and many other exciting event features to be announced in the lead up!
Ticket Price
£79+VAT
Thanks to the support from our amazing sponsors, all tickets will be at one price!
Who are our amazing Summer Social sponsors?
Event Sponsors