thu17sep1:00 PM7:00 PMEvent OverSussex Virtual ExpoPowered by Monk Marketing, Consortium Business Solutions & Network My Club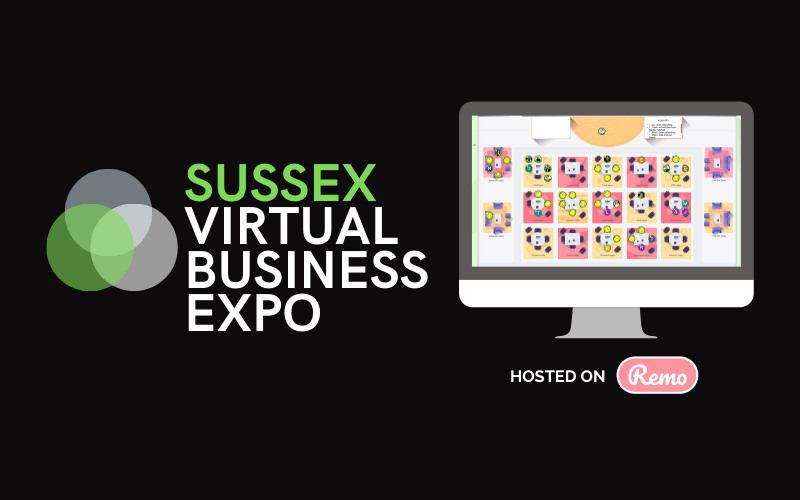 What can you expect?

Join businesses from across Sussex for the Sussex Virtual Expo. Hosted on the Remo platform. Powered by Monk Marketing, Consortium Business Solutions and Network My Club.

Who for? Business owners, directors, and senior-level delegates from businesses in or looking to grow in Sussex.

Itinerary – Three Sessions
Morning – 9am-11am
Afternoon – 1pm-3pm
Evening – 5pm-7pm

Each session includes:
– Open and flexible networking around 'the room' on Remo
– Interactive live Q&A with guest speaker/panel, hosted by Network My Club
– Structured networking via table rotations
– Exclusive attendee offers from sponsors and exhibitors
– Opportunity to set up 1-to-1's within the room after sessions
– Complimentary drink sent prior to the event (Evening Session)
– Fastest finger first quiz with prizes (Evening Session)

Choose to attend one, two or all three sessions.

What is Remo? Remo allows attendees to network freely around the 'room' on different tables. Have intimate group conversations and participate in interactive Q&A's with guest speakers. Highlights from a previous Network My Club event on Remo can be found here.

What You'll Need
– Headphones with built-in microphone (recommended for Remo but not essential)
– Notepad and pen (recommended)
– Quiet environment (recommended)
– An open-minded approach, smile, and friendly manner!

An email will be sent prior to each session with joining information and delegate list, as well as tips on how best to prepare.
Purchase Places here
Tickets are not available for sale any more for this event!