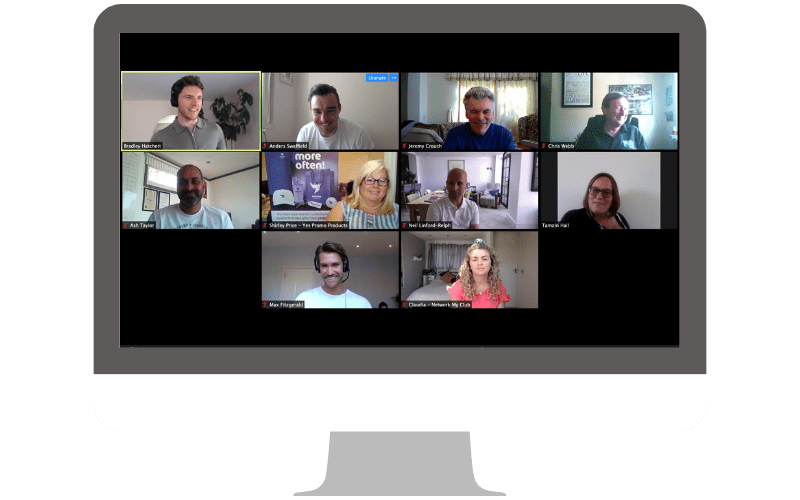 Network with 100s of businesses. Anywhere.
Time effective networking
Your time. Your most precious commodity. We value it.
Our meetups reflect that in our focus on quality over quanity. Luckily, we achieve both.
Online networking you make room in your diary for.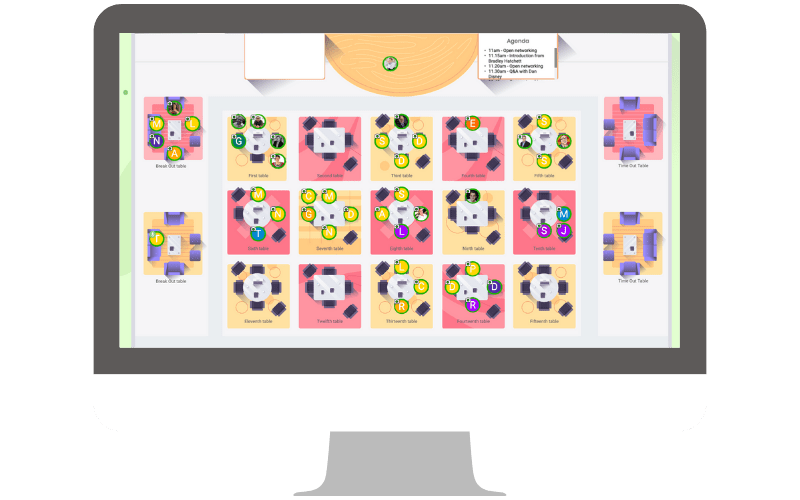 No geographic boundaries
Forget about those hours spent on the road. Forget about those long journeys to events.
We bring business to you. In the comfort of your own home, office or the beach.
Expand your network. Meet businesses from across the South East, London and beyond.
"It was probably as close to 'normal' face to face networking as you could possibly get! Also enjoyed networking with other members across the wider Network My Club group that I wouldn't have had a chance to do in person."
"Very well structured and purposeful. The Zoom meetups have well thought out questions that really bring out a lot from everyone. The Remo meetups are great sessions and more like face to face events."
"I enjoy the pace of the meetups. At face to face events, it's easy to get caught up in a conversation or only get round to speaking to 3 or 4 people. Things kept moving forward and it was interesting to hear and learn from the other businessess."
Two tried and tested formats. Two platforms.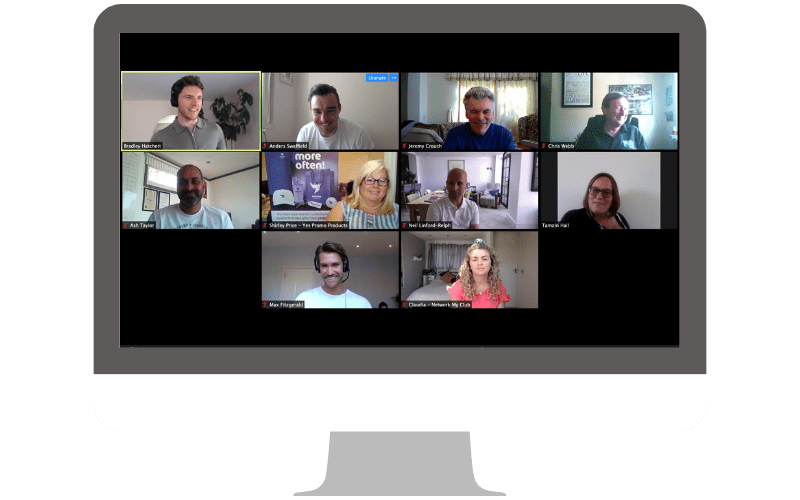 90 minutes
Each meetup is region focused
Limited to 20 attendees
Pre-meetup information, agenda and delegate list sent in advance
Hosted by a member of the Network My Club team
5 structured rounds
Rounds include; introduction, customer profiles, challenges, industry tip, company news, goals, and something about you
Don't miss anything. The Network My Club team will monitor and collate information posted attendees in the chat box to share post meetup.
90 minutes
Attendees network freely around the 'room' from table to table
Pre-meetup information, agenda and delegate list sent in advance
On tables you only see and speak to those also on the table
Hosted by the Network My Club team
Includes a live interactive Q&A with guest speakers
Chat box feature active throughout the event for attendees to share ideas and communicate
Post event round-up, including guest speaker takeaways and key information from attendees in the chat, shared by the Network My Club team via social media.
FREE access to all online meetups on Remo
FREE access to all online meetups on Zoom 
Online marketing and membership support from the Network My Club team
Post your own company events on Network My Club website

Full company profile and account on Network My Club website

Listing on the Member Directory
Exclusive discounts and rewards from our membership partners
50% discount on Remo meetup sponsorship
Starting from £39+VAT per month. Including a 14 day FREE trial.
Want to try a meetup before joining? No problem! Simply book a place to an upcoming meetup here.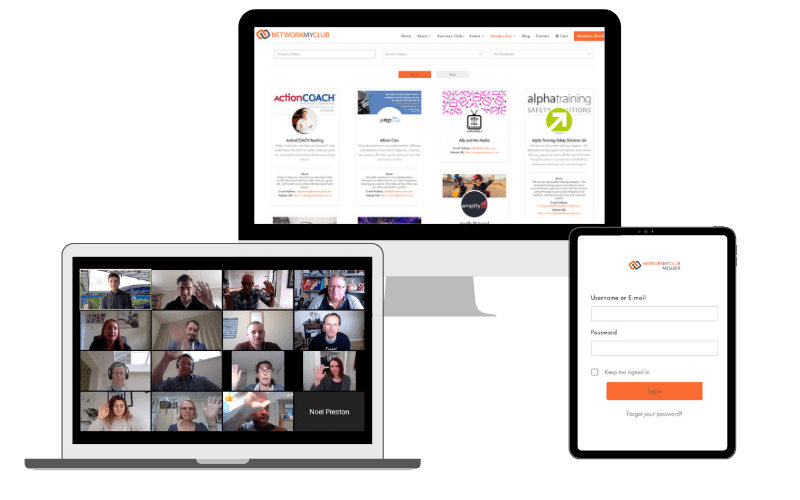 Consultation call with Anders our Digital Marketing Coordinator
Your company logo and weblink on meetup booking page

Your logo on meetup graphics used across our social media and email communications

Your company tagged in meetup social media posts on LinkedIn, Twitter and Facebook

Your company name and weblink recognised as sponsor in meetup email to our database
Your logo and branding within Remo floor plan, including live links to website or other webpage/document

Introduction and mention from our meetup host

Short Q&A with our host following the meetup welcome to introduce yourself and the company to attendees

3 x complimentary meetup places for your company
Your logo, weblink and recognition included in meetup round-up blog post

Your company name included as meetup sponsor in meetup round-up email to our database
Your company tagged in social media posts our channels
Speak to our team on 01903 898025 today or leave your details for us to contact you: