Download our FREE Ultimate Business Networking Toolkit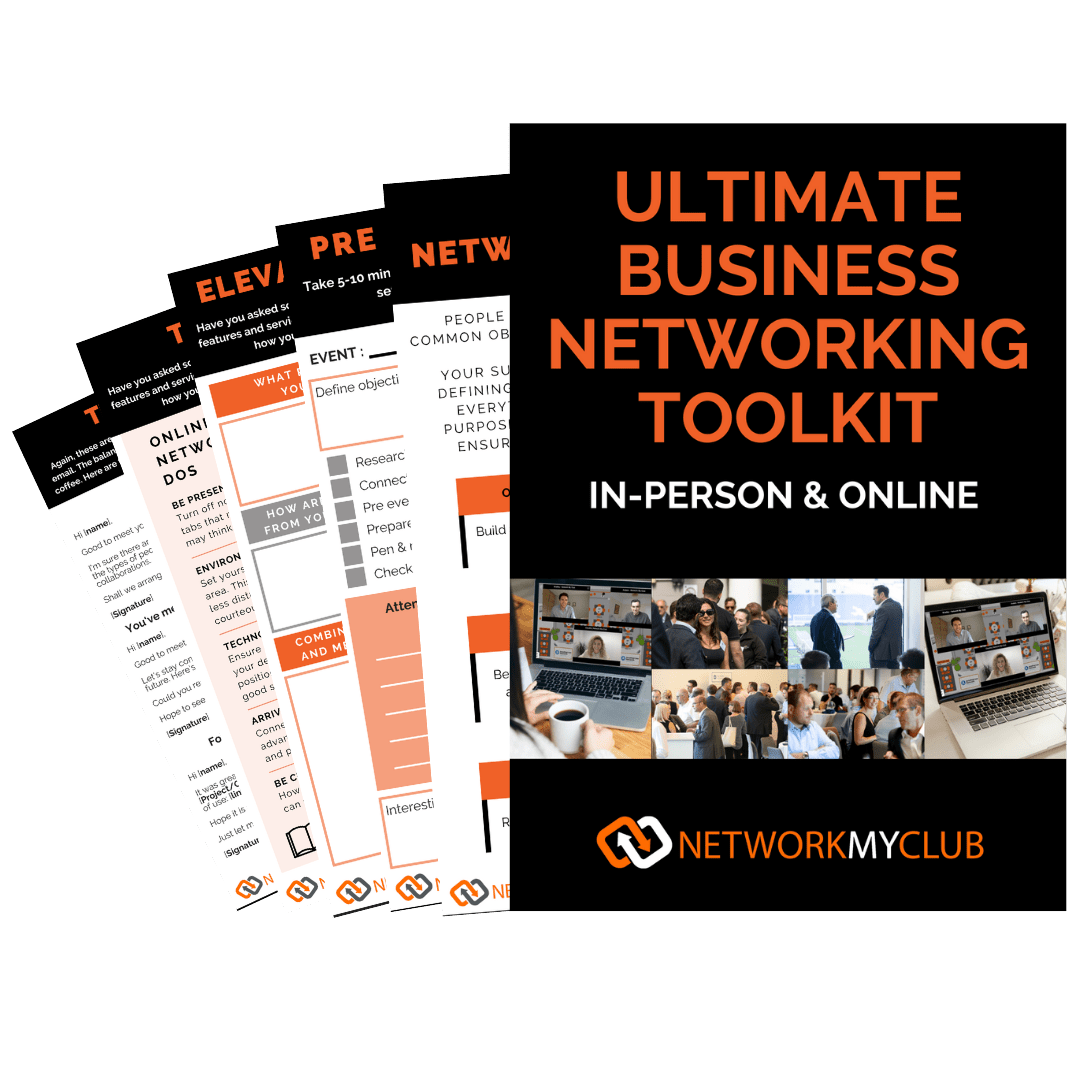 Networking is skill. It's proven when done right it can present endless opportunities for your business. But so many still don't get it right.
Our Ultimate Networking Toolkit includes tangible resources to help you
improve
your
networking
, to ultimately grow your business.
If you don't use it, your competition will.
Defining your networking objectives
Pre & post event checklist
Effective questions to ask