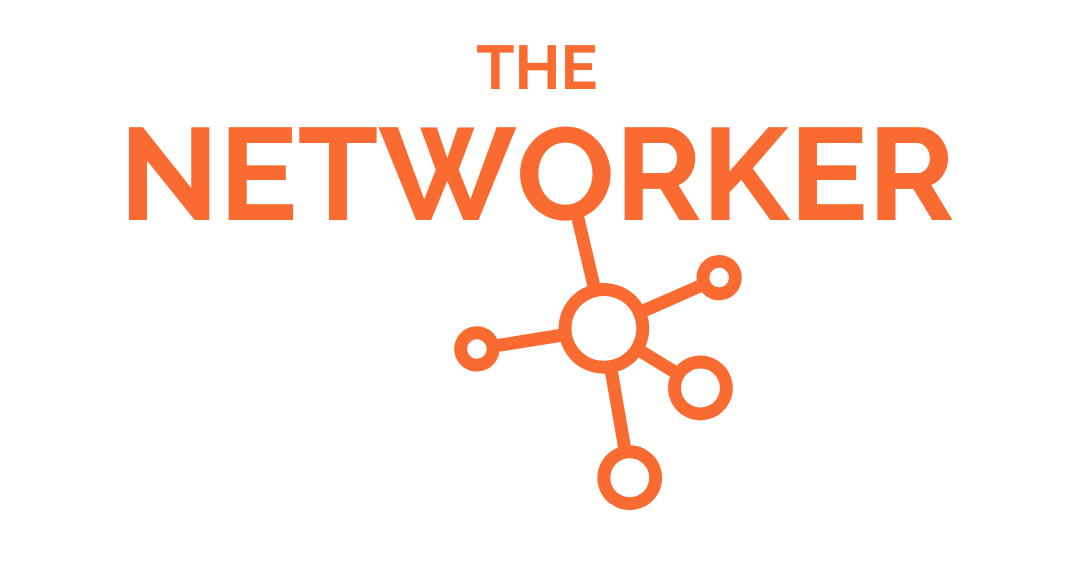 The Networker #34: 6 Tools That'll Support Your Networking
Read time: 4 minutes & 15 seconds
Networking has evolved far beyond the traditional exchange of business cards.
Truth be told, I can count on my hands how many times I've given out a business card this year.
That's because I have tools and systems in places to connect, review, and stay engaged with my network.
I work with technology to make it easier for me to do so.
And with advancements in software, and in particularly with AI, sales and marketing is going to be streamlined for efficiency like never before.
This is why I'm bullish on the power of face to face interaction in the long term.
The more we turn to technology, the higher the value is placed on interacting in person.
But there are a few you can use to make your networking more organised, efficient, and effective.
Because gone are the days of having piles of business cards on your desk.
In this newsletter, we'll explore some of the best tools and software I use to compliment my networking.
And I'm eager to hear from you at the end about the tools you use.
Whether you're a seasoned networker, or just starting out, I hope you find these tool useful.
[Social] LinkedIn
Needs little introduction – the social platform that goes hand in hand with networking.
I use it to stay connected with others I meet networking, share insights and offer value around my area of professional interest (networking), and engage in and digest other content.
Plus, I'm starting to use it more and more as a social platform. People buy from people, and I have more comments from others when I see them about what they saw I got up to outside of work that I share (holiday, hobbies etc), than I do about business or networking related content.
If you're not regularly engaging or sharing on LinkedIn currently, you're leaving a lot on the table.
[Productivity] Calendly
Use for booking meetings without the back of forth on email to arrange a date.
I share my Calendly link with available times and they pick a time that works for them too.
Perfect for arranging 1-1s post event, scheduling in catch ups or meetings, or even having set up for prospects to book in time to discover more about you or your company.
They are the core three things I have my Calendly set up to help me with.
[Relationship Management] Loom
Looms allows you to communicate using video instead of writing emails or messages.
I personally like to use Loom as I'm able to portray my personality and get into a short video what may have been a wordy email (we all received enough of them, right?).
Be it a follow up from a conversation after an event, responding to an email or message, or outreach to a new connection.
By no means do I use Loom more than I email/message to communicate, but it offers something different in the right circumstances . And also helps me stand out from the crowd.
[Social] Senja
Why tell everyone how good you are, when your customers can!
Senja makes it easy for testimonials to be submitted and published on your website or social media. Both in written and video format.
Meaning after you meet someone at an event and they find you and your company online, you'll let your happy customers do the talking for you.
With neat ways to categorise testimonials too, it means you can put the right customer messages on the right pages.
For example, the testimonials on this page here are imported automatically from Senja.
🔗 Check It Out (start for free and get 50% off your first month if you upgrade)
[CRM] ActiveCampaign
Store contacts, manage sales pipeline and automation, and deliver your email marketing. This is the CRM I personally use for all of that (including these emails).
Personalisation is crucial in communication between networking events. ActiveCampaign allows me to keep contact notes and track any updates or touch points if contacts engage with my colleagues.
I could write a whole newsletter on the power of a good CRM system alongside your networking.
Maybe one for another time.
There are many CRM options out there I've been recommended, including; PipeDrive, HubSpot, SalesForce, Zoho, and many more. I've found ActiveCampaign to offer what I need.
[Organisation] Notion
Notion is a single space where I organise, write, and plan. From planning my networking, tracking it, or keeping notes.
Within Notion I have a networking tracker and event tracker that I can keep up to date on the go. Including taking notes at events on people I speak with.
As well as a space to track frequent events and memberships I have to keep me accountable and consistent.
Notion has so many use cases, it's about finding the right use for you.
The Wrap Up
We're all time poor.
So working with technology to compliment your networking will make your life easier.
Most of the above have free plans to get started – so you have no excuse to try it.
With the right tools and software, activity around your networking can be systemised without you needing to think making it a breeze.
The weekly newsletter to help business owners and sales leaders network smarter.
1 networking tip, trend or tidbit – every Wednesday morning.
The Networker #46: How To Maximise Your Network (Or Not Networking) In DecemberRead time: 3 minutes & 44 secondsDecember is a funny month for networking. Social events ramp up. Traditional networking events slow down. With many other occasions filling your diary...