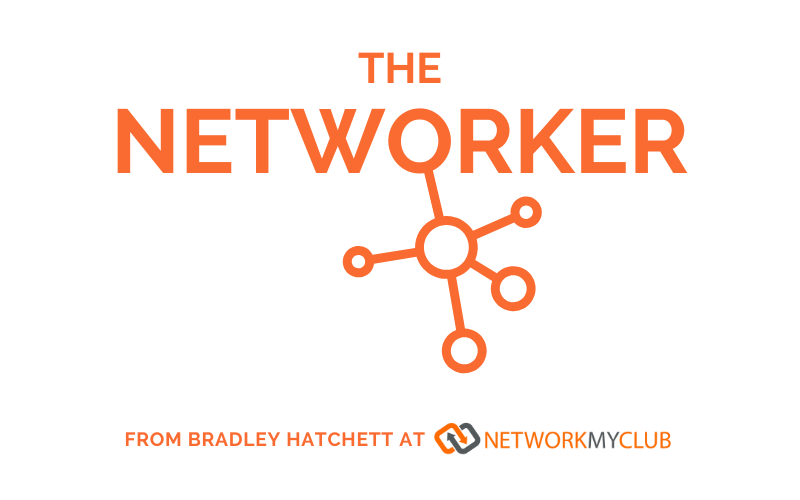 The Networker #9: 7 Books to Supercharge Your Networking
Read time: 4 minutes & 48 seconds
Many factors are at play when networking.
First impressions. 
How you listen. 
What you say. How you say it. Your approach. 
Networking is a skill. One you can continually be improving. 
Add to that, human beings are complex. 
So, whether you're brand new to networking, or an experienced networker, here are 7 books that've helped me improve my communication and people skills to no end.
I hope they help you too.
1. Never Eat Alone – Keith Ferrazzi
This book had such an impact on me I did a standalone LinkedIn post a couple of years ago.
It should be a bible for anyone looking to network more efficiently. 
It has so many actionable tips and methods on how to develop new, and nurture existing, relationships. 
Ferrazzi's lifestyle in maintaining his relationships is thorough, extreme and relentless.
But the results speak for themselves. 
💡 My Key Takeaway: "Don't Keep Score" – Not expecting anything back from helping someone. It will come back around. Be a valuable and helpful person to know and you'll be repaid twice over down the line. 
2. Chimp Paradox – Steve Peters
This book changed the way I observe, interact, and communicate with others.
Improving my awareness and understanding of different personality types. 
You meet a range of people when networking (and in life). The Chimp Paradox helps you prepare for that. 
Peters does a brilliant job simplifying a complex subject in neuroscience. Bringing it to life in a fun, easy to understand way, defined as the inner Chimp and Human within our brain.
💡 My Key Takeaway: How 'Gremlins' affect your relationship building potential.
'Gremlins' are what Peters explains to be deep rooted beliefs about certain people or ideas we hold. 
I see this a lot in networking, where people judge people based on certain factors. 
This could be size of business, their industry, job title.
But as we learned in edition #7 of The Networker​ – never write anyone off. You never know what they've done or who they know. 
Let go of your Gremlins. 
3. Atomic Habits – James Clear
Networking is about consistency and a long-term focus. 
And consistency is achieved from having good habits, processes, and systems in place. 
Look no further than Atomic Habits for help here.
What I liked in this book is learning how to build NEW habits. But also how to stop OLD ones. 
Something I've noticed a lot of networkers could do with help with. 
💡 My Key Takeaway: "Every action you take is a vote for the type of person you wish to become". 
Think of the type of networker you want to become. 
Want to become the networker that makes the most of your time out of networking? Build a habit of organising a meeting before and/or after every event. 
Want to become the networker that adds value? Build a habit of sharing a blog, podcast, video or piece of helpful content with 1 person after engaging with it. 
Want to become the networker that networks consistently? Build the habit of block booking your networking in advance. 
These habits are all 'votes' towards your goal.
4. How to Make Friends and Influence People – Dale Carnegie
Written in 1936, the principles are as true today as they were back then.
There's a reason this is one of the bestselling and most influential books of all time. 
It had a huge impact on me as one of the first books I was recommended to read when starting out in business. 
Particularly understanding what is truly important to others, what they value, and how to develop and nurture relationships. 
💡 My Key Takeaway: Highlighting the most important thing to anyone – their name.
It's such a simple thing remembering someone's name. But also ridiculously hard at times.
We've all been there, right? Someone introduces themselves; you ask they name, and for some unknown reason it vanishes from your brain. 
One tip Carnegie recommends remembering someone's name; say it three times in conversation when you've first met them. 
For example, you've just met John: 
"Hi John, nice to meet you…So, John, tell me more about your business…That's interesting you say John, I've found that too." 
Give it a go. 
5. Never Split The Difference – Chris Voss
As former chief hostage negotiator for the FBI, Voss knows how to ask the right questions.
For him it was a matter of life and death.
Thankfully, networking isn't quite like that.
However, asking the right questions will bring life to your networking experience. As well as those on the receiving end.
From; "Have you been to this event before?'
To; "What do you hope to achieve from being at this event today?"
💡 My Key Takeaway: Voss' skill of 'tactical empathy'. It's about listening.
Understanding the other person's viewpoint, making them feel heard, and working out how you can help them.
Arguably, one of the most powerful skills you can demonstrate when networking.
​Empathy is great but using it tactically to help others feel more comfortable, understood, or supported is powerful.
6. How to Talk to Anyone – Leil Lowndes
I thought this one was going to be gimmicky given the title. But it was a light-hearted, fun, and a highly valuable read. 
It contains 92 little tricks to help with your people and relationship building skills.
​Most of which are presented as easy to remember analogies or frameworks. 
A short and snappy read where there is something for everyone. Treat it as 92 mini blog posts.
💡 My Key Takeaway: "The Swivelling Spotlight" – imagine there is a spotlight above the group conversation you're in. The spotlight should be swivelling regularly during the conversation. And not shining on you more than anyone else. 
7. The Compound Effect – Darren Hardy
Compounding epitomises what networking is about.
Understanding it will shift your networking approach.
Results from networking come from compounding. And compounding comes to those that are consistent and patient. And only gets better if you give it time. 
Hardy talks about the impact of little actions over time. And how those little actions create big impact.
And who doesn't want that?
💡 My Key Takeaway: The importance of momentum, or 'Big Mo' as Hardy calls it.
I highlight consistency being key to networking. But the result of consistency is momentum.
I've seen it all too much where networkers start networking for the first time, or in a new group, and go like crazy for a couple of weeks or months.
Then they stop.
And end up right back where they started.
Miss a couple of weeks or months of anything; workouts, calls for prospecting, eating healthily, networking. And you'll lose the results from that time. But also, you'll lose momentum.
​Try not to lose 'Big Mo'. 
Most of these books weren't written for networking.
They focus on communication and human psychology.
Because that's what networking is.
Understand that and you'll be on your way to being a master networker.
Notice how none of the books are about selling.
Networking is the start of a the conversation, connecting with others, and building relationships.
Get to that point, the selling comes after.
That's it for this edition.
Wanting to buy any of these books? I recommend World of Books or Hive.
The weekly newsletter for business owners and sales leaders to level up their networking.
1 networking tip, trend or tidbit – every Wednesday morning.
The Networker #46: How To Maximise Your Network (Or Not Networking) In DecemberRead time: 3 minutes & 44 secondsDecember is a funny month for networking. Social events ramp up. Traditional networking events slow down. With many other occasions filling your diary...