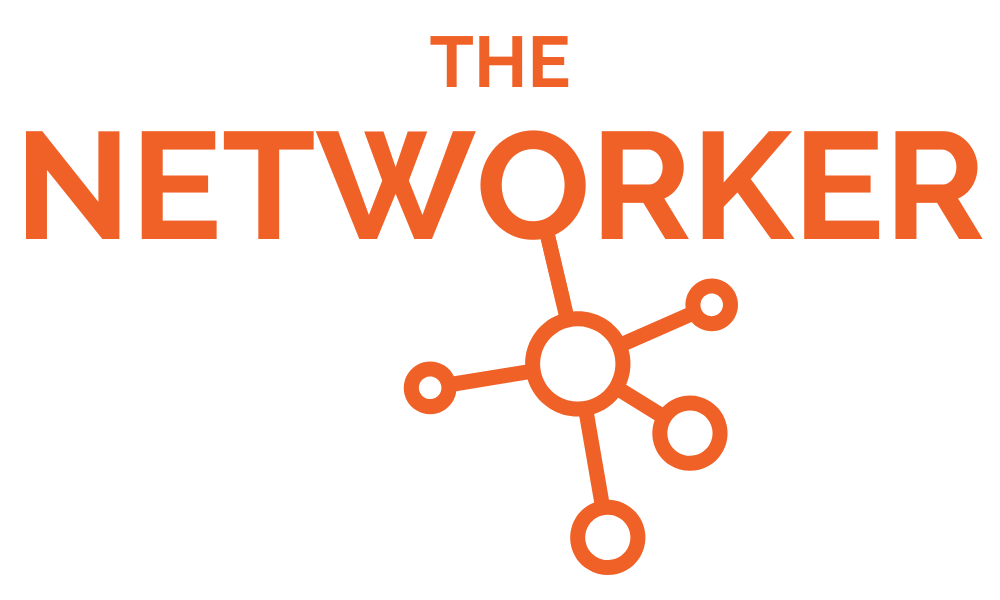 The Networker #32: A Salespersons Biggest Networking Hurdle: Their Manager
Read time: 4 minutes & 48 seconds
Salespeople face many challenges when it comes to networking.
But there's one that's often closest to home.
Their manager.
Today, I explore how to manage your manager.
Aligning you both on setting realistic networking expectations, creating a plan, and creating networking success together.
Allowing you to network with more freedom, under less pressure to deliver, and ultimately, more authenticity to focus on building strong and long lasting relationships.
Unfortunately, many in sales positions are held back by those closest to them in their business.
It's time to take the shackles off.
Tell your manager to get real.
Maybe not in those uncertain terms and so directly.
But I often hear from salespeople that their superiors probe with questions like;
'How much have you sold this month from networking?'
'Why are people in your group not buying from you?'
'Why don't you spend more time in the office just calling people instead?'
Ramping up the pressure to deliver results quickly.
But it's a hard dilemma – you need to go out networking, and as a salesperson, your job is to sell.
Unfortunately for you, that's not how networking works.
Whilst this could be a piece directed at managers, it's on the salesperson to manage this, build confidence in them that and put them at ease.
And there are a handful of steps you can take to address this.
Grab a coffee with your manager, sit down, and start to create your plan.
Align your expectations
Networking is not a quick win. But not all managers understand that.
You're not going to sell something at every event (or at an event in the first place).
Aligning your own and your managers expectations is a good starting point.
It offers you the freedom to network more authentically, without pressures of needing to deliver.
Because with those pressures comes the inauthentic and sales driven approach.
It's also an important exercise to demonstrate you're not willing to network for the sake of networking, without any intent of seeing a return on your time.
If you're expecting to gain traction from networking in 6-12 months, but your manager is expecting it in 4 weeks, you'll be butting heads before you know it.
Sit down and talk it out. Starting with a good question to ask them is:
"If we were sat here 6 months from now, what would your picture of networking success look like? And in 12 months?"
Every manager is different, so giving yourself those timeframes gives you a starting point to negotiate (or educate), outline your intentions, and get your expectations aligned.
You may also unearth additional insight into why networking matters to them, e.g. brand recognition, market research, new suppliers.
Then you can set goals, milestones, and get a plan laid out.
Set realistic goals
Without a goal, you're going to miss every time.
But typically salespeople set networking goals based on sales outcomes, because that's what their manager wants to hear.
Focus less on outcomes, and more on actions that'll get you there.
Particularly if you're not going by any prior data, otherwise you could set yourself up to fail.
Less "generate £X from X events".
More focus on the actions that'll lead to sales and referrals.
For example:
Number of new people in your target audience you meet
Number of follow up meetings
Events attended per month (focussing on consistency)
If you are hitting these goals but not achieving sales, thats then down to you to ask yourself more important questions.
Are you meeting the right people? Or following up with the right people? Or in the right methods?
Present these goals to your manager. Then go and obliterate them.
The sales will follow.
Like any good sales person should want to do.
Build a business case and plan of action
With expectations aligned and goals set, you can form a plan.
Respect the fact events and memberships worthwhile being part of will cost money.
Include your time to attend and travel to events, the cost soon adds up for the company.
So naturally, you should want to demonstrate an ROI on that for yourself, right?
And you best believe your manager will want to understand that too.
With your action based goals, set milestones you aim to achieve at different times.
Paint that picture, and give your manager a roadmap to what they can expect.
For example:
Achieve 5 x 1-1 meetings with new connections in X industry by [DATE]
Attend X event every month by [DATE]
Removing their fear that you are just out throwing metaphorical mud at the wall and seeing what sticks.
Get your manager to attend an event with you
Sometimes it's your manager not knowing or being able to picture what the event is like that creates the tension.
Get them to join you at one.
Let them see the types businesses and people in the room. Understand the format of the event. Meet the organisers.
It's down to you to determine if it's the right event for you and if it's the type of event your company wants to align itself with.
Then to show your manager you're not just "out for a jolly".
Become the smartest networker possible
Lastly, before you manage your manager, it starts with you.
Networking is a skill. One you can be continually developing.
And by developing your networking skills, and have a willingness to learn (subscribing to The Networker is a good start ✅), you'll network more effectively and efficiently.
Showing your manager you're serious and not going through the motions (which will be a fear of theirs).
Whilst there have been many editions on networking best practice – there's two mental unlocks I often suggest to salespeople from the outset with networking: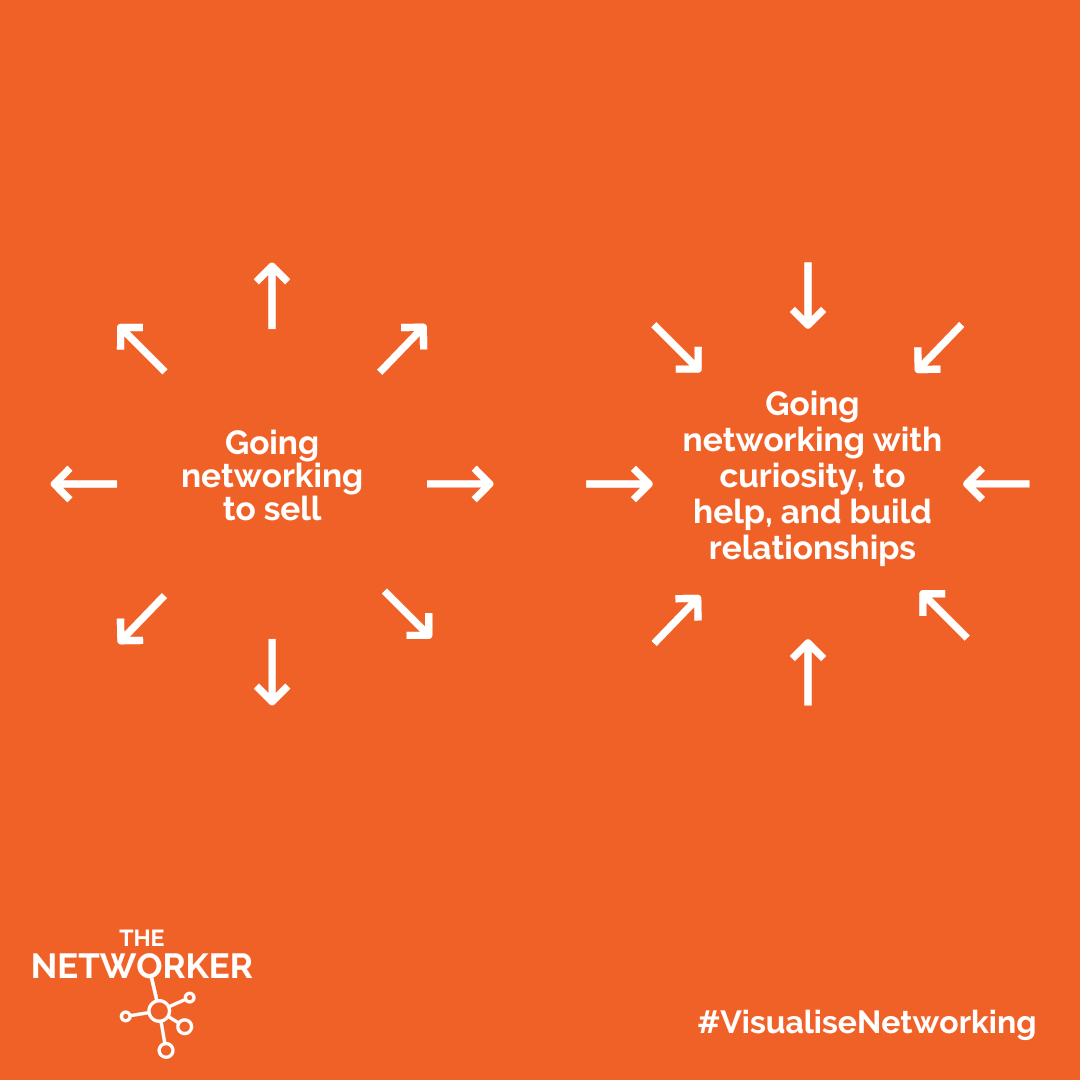 By going out networking to sell, you've lost before you've even started.
Networking to sell = a desperate approach at events.
And as my friend James White, Founder of the Small Business Sales Academy, says; "desperation is a stinky perfume".
Networking is where you're becoming known.
Not where you get the sale.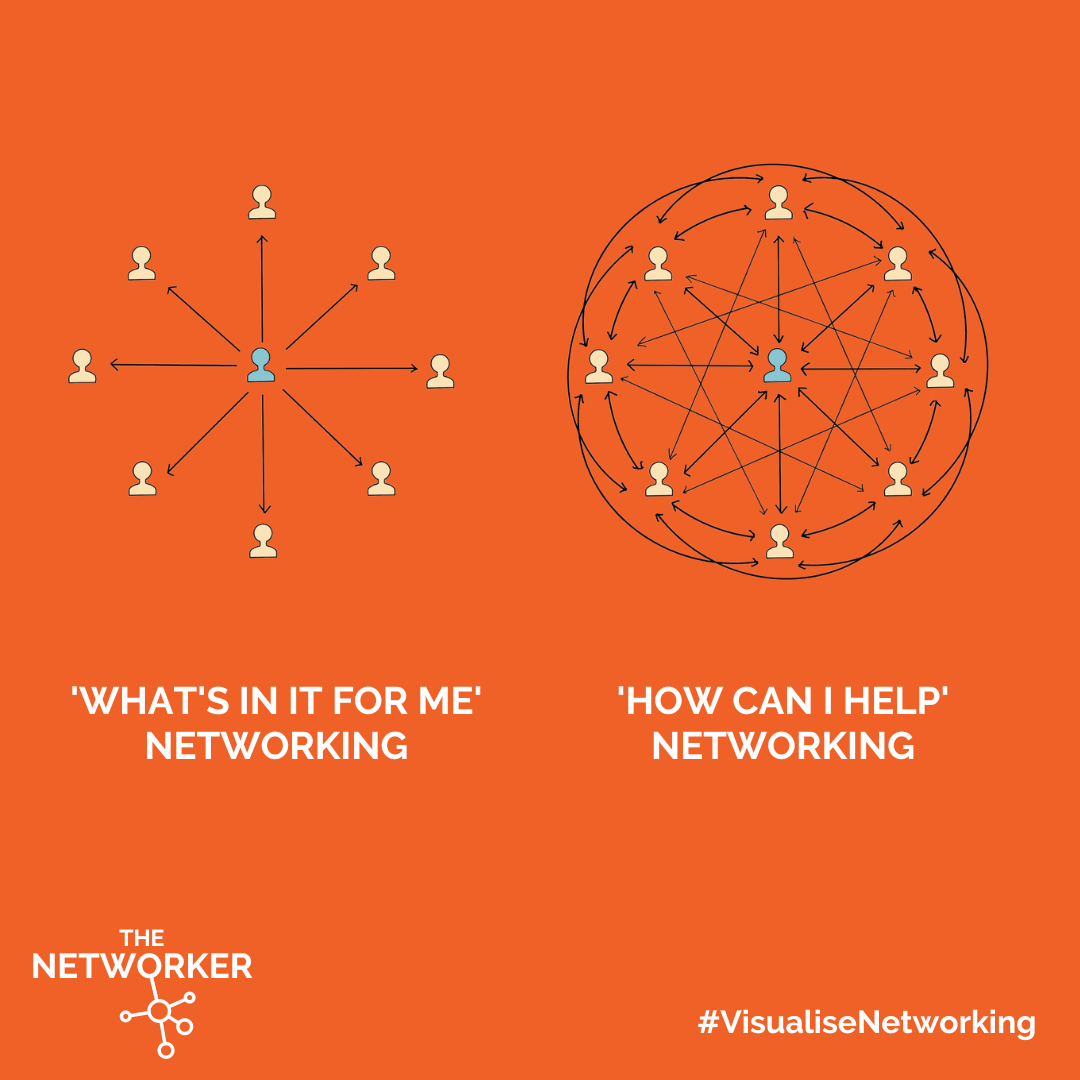 Networking doesn't have to be a single player game.
It can often feel like that as a salesperson.
If all you're thinking is what's in it for you…
You can build an army of advocates that feel part of your sales team out networking with you.
How?
Be curious. Be interested. Be consistent.
The result? You'll generate more leads and enquiries from referrals than you'll ever be able to do on your own.
Explain this approach to your manager, then go and make it happen.
Your approach will dictate the traction you get from networking.
Thankfully, it's something you can work on.
The Wrap Up
Your manager is part of your team.
Work as one to agree on networking success and how it's going to make your business move forward.
And for the managers reading this.
The world is changing.
I'll leave you with a LinkedIn post Jodie Goodchild tagged me in.
I couldn't have put it better myself.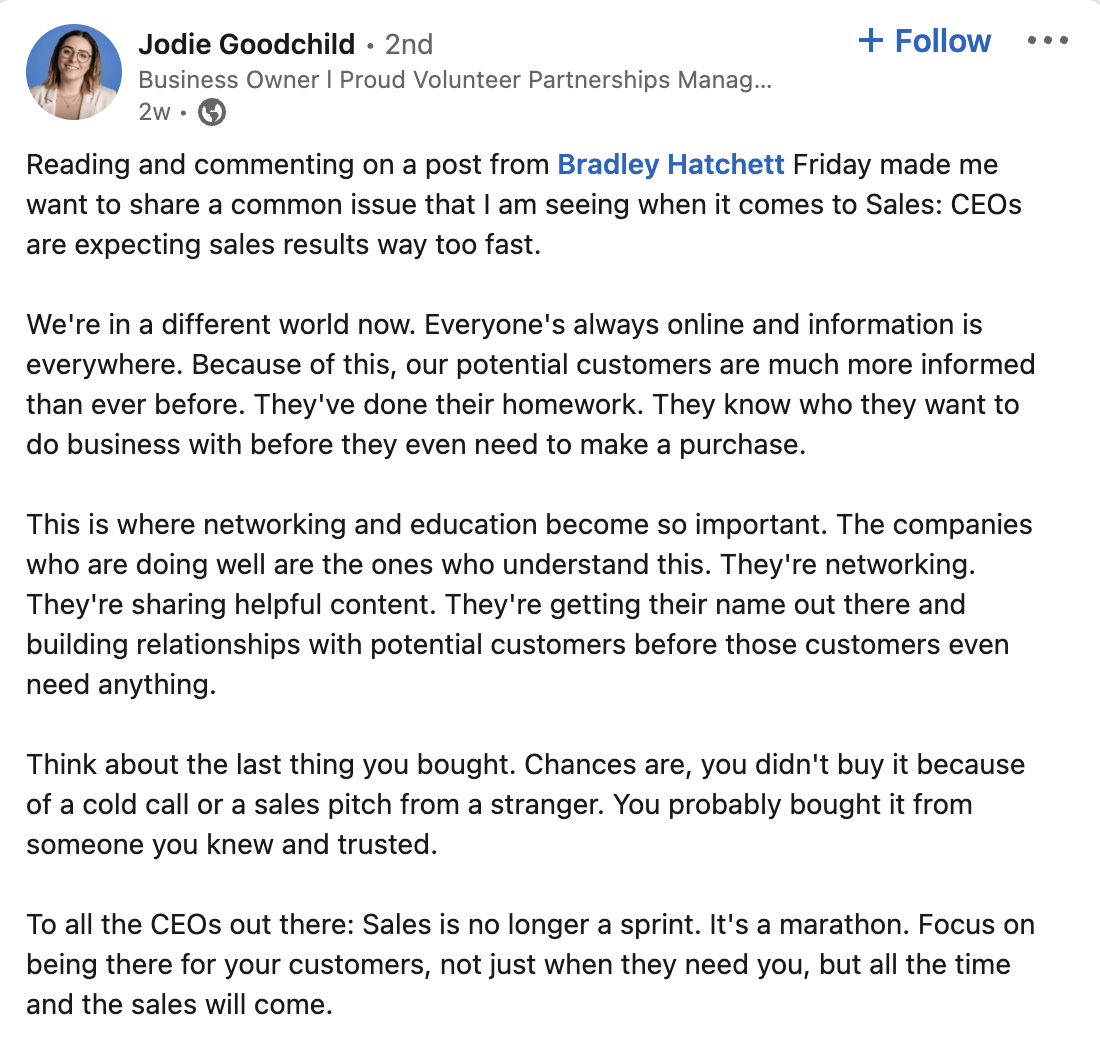 The weekly newsletter to help business owners and sales leaders network smarter.
1 networking tip, trend or tidbit – every Wednesday morning.
The Networker #46: How To Maximise Your Network (Or Not Networking) In DecemberRead time: 3 minutes & 44 secondsDecember is a funny month for networking. Social events ramp up. Traditional networking events slow down. With many other occasions filling your diary...