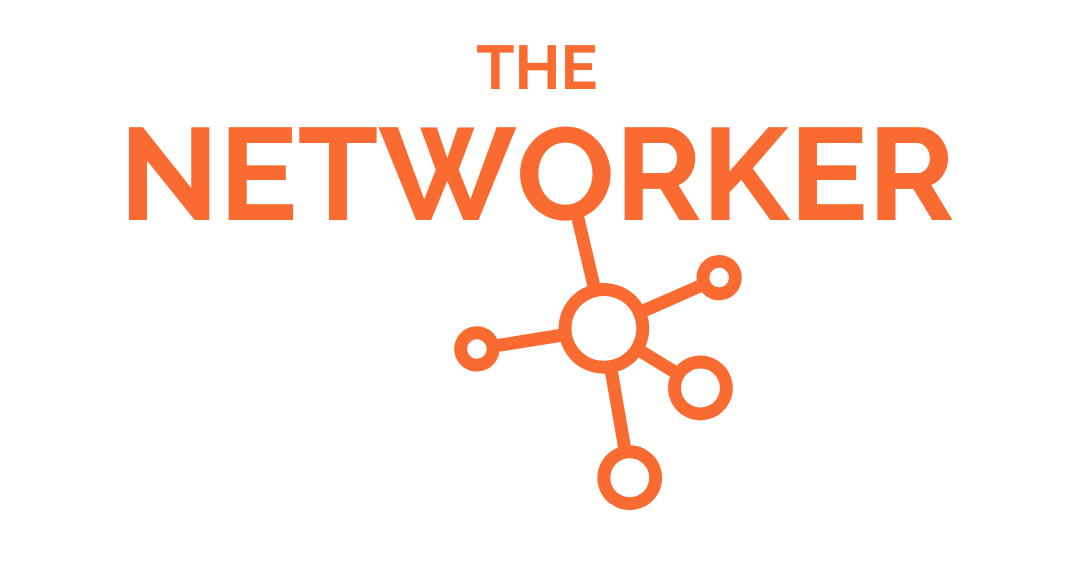 The Networker #36: The 7-11-4 Sales Rule – And How Networking Plays a Role
Read time: 4 minutes & 10 seconds
Do you ever have that feeling you see someone everywhere?
At events, on LinkedIn, in your inbox. 
They seem to pop up all the time.
This is Google's 7-11-4 Rule at play.
And today I'd like to introduce it to you, and how networking plays a part in it.
In understanding it, you'll learn that networking is not solely responsible in generating a sale.
It's a combination of factors working alongside it.
Unfortunately, most don't consider these.
They ignore the marketing flywheel needed in this day and age to drive enquiries, referrals, and sales.
Before you know it, people will feel like they're seeing youeverywhere.
And you become the person people think of, when they think of what you do.
What's the 7-11-4 Rule?
My friend James White, Founder of the Small Business Sales Academy, first introduced me to it.
It's an evolution of the customer sales journey.
The old customer journey was three steps:
The Stimulus (an advert)
The '1st Moment of Truth' (when they purchase)
The '2nd Moment of Truth' (their experience of your product/service)
Google's research led them to the theory that there is a new step.
The 'Zero Moment of Truth'.
That theorised customers:
Spent 7 hours interacting with your brand
Across 11 touch points
In 4 locations
All before they purchase.
Meaning the new customer journey looks like this:
The Stimulus (an advert)
The 'Zero Moment of Truth' (7-11-4)
The '1st Moment of Truth' (when they purchase)
The '2nd Moment of Truth' (their experience of product/service)
With networking and face to face interaction playing a big part in the 7-11-4 Rule.
Let's see how in each component.
7 Hours – How?!
I'm guessing you haven't made a purchase lately without doing your homework?
Or if you need something, there are particularly companies that spring to mind?
This is the 7 hours at play.
Where you've interacted with a company, consciously or unconsciously, for 7+ hours.
The 7 hours can be made up from:
Networking – events, conferences, workshops, 1-1 meetings
Written content – website, blogs, social media, reviews, case studies, messages, emails
Video and audio content – social media, webinars, podcasts
Physical – marketing collateral, shop, office, outdoor advertising
Whilst the engagements on your digital content or physical assets may be short lived, they all add up.
This is where you can showcase your brand, knowledge, and credibility.
But networking can attribute to a big portion of the 7 hours.
Be it a 15-20 minute conversation at an event. Or a 30-45 minute 1-1 follow up meeting.
But all together, 7 hours interaction becomes more achievable when you realise it doesn't just have to be about networking.
Removing the pressure you may feel to get as much as you can from networking alone.
It's then about adding other touch points.
11 Touch Points – What Are They?!
If someone searches your company on Google or social media, what are they likely to find?
Useful content? Positive (and up to date) reviews? Case studies showcasing how you helped someone just like them?
Or a blog section gathering cobwebs and your last review in 2018?
When a potential customer cracks their knuckles and starts searching about your business, there needs to be enough out there to satisfy what they're looking for.
Because if there's not, you best believe a competitor will have some.
A touchpoint is an exchange or interaction between you and the potential customer.
These could be a number of things:
Blogs
Social media posts
Podcasts
Marketing material
To just name a few.
And in networking terms, this could include:
Events
Follow up emails
Virtual calls
1-1 meetings
Wherever you interact with them.
And Google's rule is you should be looking for 11 of these.
Luckily for you, the same touch point can occur more than once.
For example, if you post 3 times a week on LinkedIn, and someone sees all three of your posts, that's 3 touch points.
Or if you see someone at 2 events in the same month, that's 2 touch points.
With a systemised pre and post networking process, you can achieve 3-4 touch points before, during and after an event alone.
But combining that with other channels, you're well on your way to achieving the 11 touch points.
That's where locations come in.
Location, Location, Location…Location
They can be spread across a variety of online and offline places, such as:
Your website
Social media
Email
Events
With the 7-11-4 Rule, a 'location' is created as easily as posting on LinkedIn. Or sending an email newsletter.
In my case, you'll find me in my four key locations; website, events, newsletter, LinkedIn.
All working together to achieve the 7 hours and 11 touch points.
Focusing on these intently and not spreading myself too thin across too many locations.
Which is a mistake many make – trying to be everywhere.
Both physically and digitally.
They try and be at every single event. Or posting on every social platform.
You can easily have more than 4 locations, but consider where you are getting the most frequent touch points and building up the time prospects are interacting with your brand.
Outside of networking events, where are your other key locations you're getting in front of your network and potential clients?
The Wrap Up
So after your next networking event, and you've met a great contact for the first time, ask yourself:
How can I work towards that person meeting the 7-11-4 Rule?
The rule emphasises why networking is not a quick win. Or marketing in general these days.
Particularly for service based businesses.
It's the old adage of people want to know, like and trust you.
Networking is simply one location.
It is a powerful way to reach the 7 hours. And makes for more personal touch points.
But combine it with other marketing and sales activity.
Doing so will help make your networking work harder for you.
The weekly newsletter to help business owners and sales leaders network smarter.
1 networking tip, trend or tidbit – every Wednesday morning.
The Networker #46: How To Maximise Your Network (Or Not Networking) In DecemberRead time: 3 minutes & 44 secondsDecember is a funny month for networking. Social events ramp up. Traditional networking events slow down. With many other occasions filling your diary...