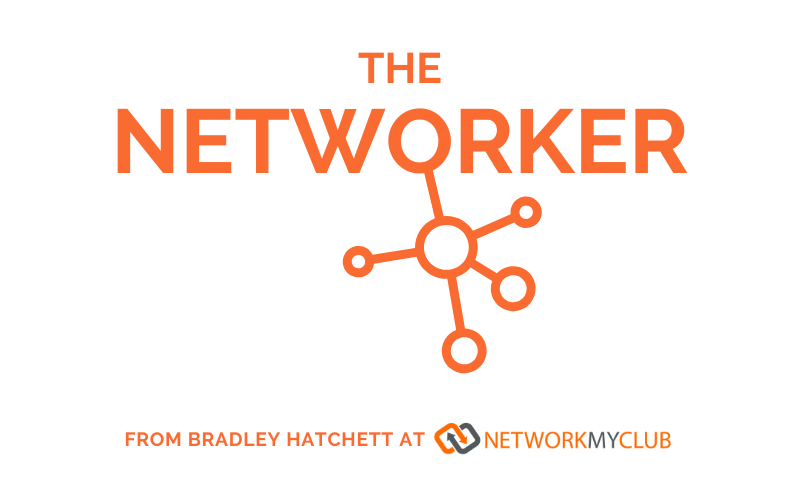 The Networker #30: Three Small Words, One Big Impact on Your Networking Conversations
Read time: 2 minutes & 48 seconds
Yeah, asking a good question at a networking event is cool.
You know what's cooler?
A great follow up question.
And there is a three worded one that can peel back the layer of general chit-chat and niceties.
One small question, one big impact on your conversations.
Let me explain.
Picture the scene:
You're at an event, meet someone, and have asked them how they are, or how business is.
You know, the standard opening questions at networking events, right?
At this point, have you been on the receiving end of someone telling you how busy they are?
And you're nodding along smiling and saying how great that is? Good for them etc etc.
But not really knowing what to ask next? Or how you can even help them?
At this point, you can drop a three worded follow up question to really get under the bonnet.
"In what way?"
Three simple words, one powerful question.
But by asking "in what way?" you give them chance to provide insight that allows you both to drive the conversation forward.
In a genuinely curious and non-intrusive manner.
Let's play it out:
Them: "I'm super busy right now, we're snowed under."
You: "Great to hear – in what way?"
From here, you might find out:
Current trends in their industry and market conditions
The types of clients they work with
The type of work they do
Activity within their company – e.g. new hires, office move, etc
They aren't actually super busy after all – and it was just a reflex response
You'll be surprised what you can unearth by being genuinely curious and interested when someone says they are super busy.
"In what way?" helps get you there.
And it works the other way.
As I've said in many editions, vulnerability and authenticity are the key to true connection and healthy conversations.
After all, where would we all get if we networked by telling each other how busy we are?
So in the occasion someone responds openly with a challenge, or with the reality their current circumstances aren't so rosy, who need that support.
"In what way?" peels back the layers to help you help them.
Allowing them to share what they feel comfortable doing so.
Them: "We could be busier, not having the kind of quarter I expected."
You: "Sorry to hear, in what way?
You might learn about:
A challenge someone in your network can help them with
A introduction you can make
A situation someone you know has experienced
A situation you've experienced!
Rather than simply acknowledging it and trying to find another angle of conversation to avoid that issue or an awkward silence, "in what way?" is where you'll be able to support them.
The Wrap Up
Next event you're at, try it.
I can guarantee you'll be on the receiving end of someone telling you how busy they are.
And cut them some slack if they do. It's a very common default response you'll hear when networking (or one you may even respond with yourself).
(If so, it's time to drop the ego and leave it at the door.)
"In what way?" helps them as much as it helps you.
It opens up the conversation, creates some vulnerability, and could be the spark you need to ignite the conversation.
Want better conversations at events? Ask better questions.
In this case – 3 words, 1 highly powerful question.
In. What. Way?
The weekly newsletter to help business owners and sales leaders network smarter.
1 networking tip, trend or tidbit – every Wednesday morning.
The Networker #46: How To Maximise Your Network (Or Not Networking) In DecemberRead time: 3 minutes & 44 secondsDecember is a funny month for networking. Social events ramp up. Traditional networking events slow down. With many other occasions filling your diary...