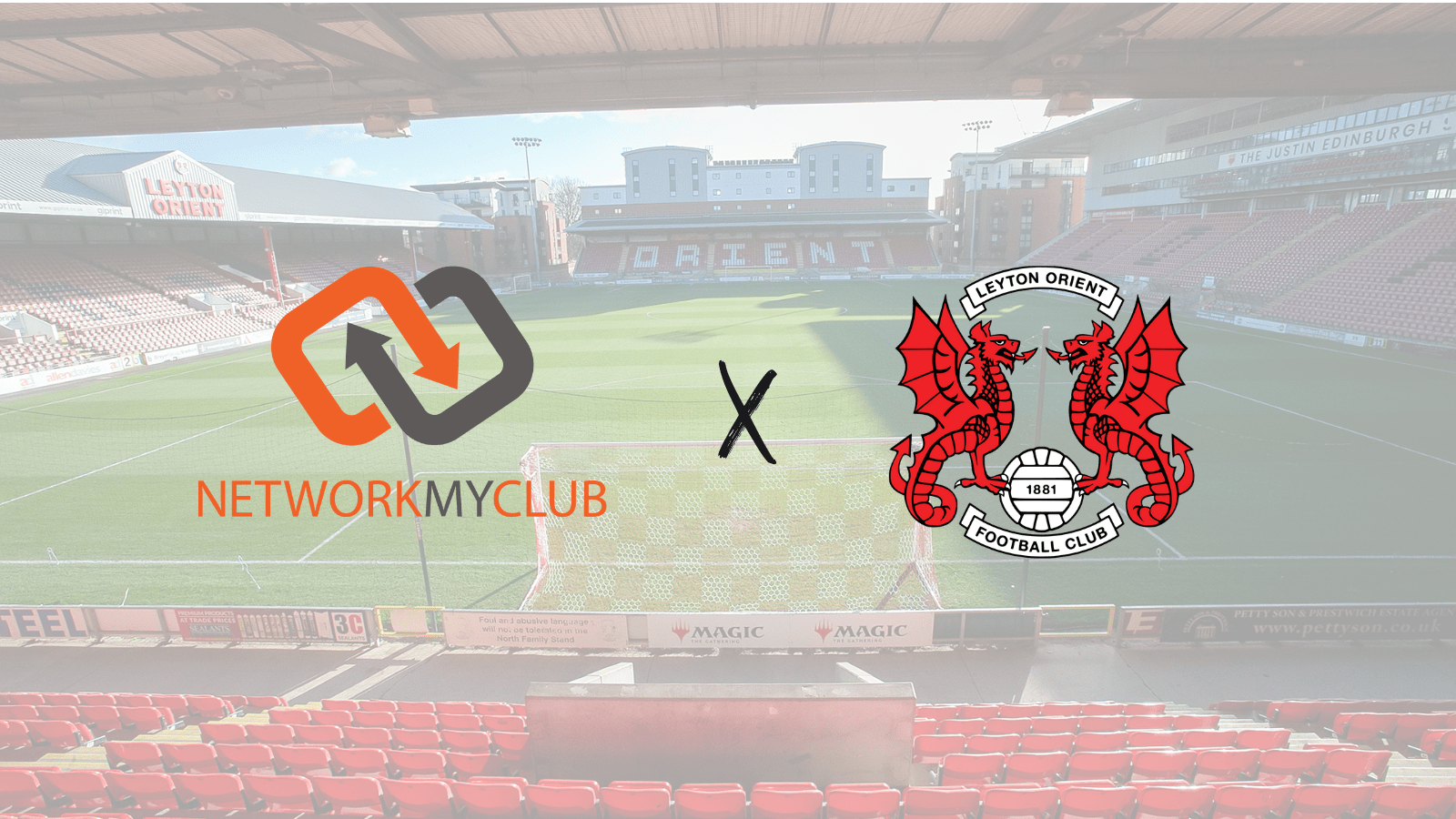 Network My Club Partner with Leyton Orient Football Club
Bringing new locations for companies to network and connect is what excites us at Network My Club.
And we're delighted to announce a new location in London.
East London specifically, as we launch a new venture with Leyton Orient Football Club.
The newest club and stadium partner of the Network My Club group.
To launch the Leyton Orient Business Club.
Where? Brisbane Road stadium, situated a stone's throw from the City of London, and a 10-minute walk from Leyton Station on the Central Line.
For who? Connecting business owners from Central, East London and Essex.
When? Kicking off with a networking lunch on Wednesday 26th April, 12pm-2.30pm. Including a live Q&A with Leyton Orient's CEO, Mark Devlin, and members of their board.
And you can register your interest now.  
Registering interest unlocks the booking page for the launch event, With the first 20 tickets £30+VAT pp, before increasing to £40+VAT.
It also sends the link to your email, and keeps you informed of future Leyton Orient Business Club events if you can't make the first.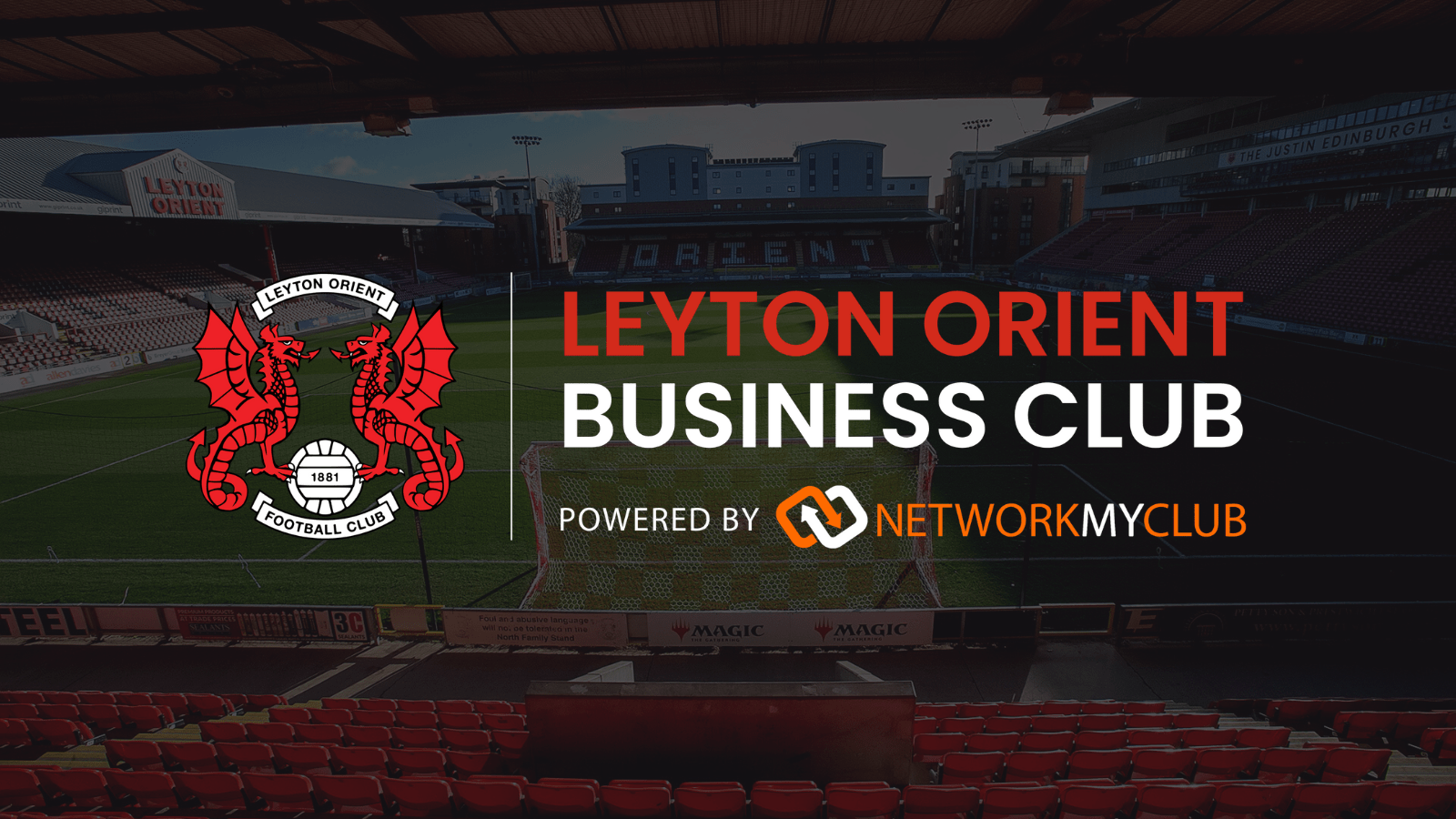 Bradley Hatchett

, Founder of Network My Club, said:

 

"

We're delighted to team up with Leyton Orient and excited to work with a club with such a rich history, loyal following, and at a time they are moving in a great direction on and off the pitch.





Our ambition is two-fold. Deliver exceptional networking opportunities to connect local businesses. And help Leyton Orient be better connected with the local business community, their current clients, and showcase the commercial opportunities at the club.

 

 

With the Leyton Orient Business Club becoming part of the Network My Club group, it'll attract our wider network and audience, helping all involved open business opportunities further afield." 
Mark Devlin, CEO of Leyton Orient Football Club, added: "The Leyton Orient Business Club is set to connect our partners, sponsors, local companies and welcome new businesses to the club, which is something we're very excited about. 



We look forward to the events allowing us to further engage with them, highlighting the club's range of commercial opportunities, and providing all involved with the chance to connect and grow their companies. 

 

Teaming up with Network My Club means working with a company with a track record in delivering high-quality networking events at professional sports clubs for SMEs, and we're excited to get going." 
This opens an opportunity for the NMC community to grow further into London, but also into Essex. 
With the Network My Club group now spanning across EIGHT locations, including:
🏟 The Kia Oval – London
🏟 Twickenham Stadium – London
🏟 StoneX Stadium – London
🏟 Vicarage Road – Watford
🏟 Amex Stadium – Brighton
🏟 Ageas Bowl – Southampton
🏟 Fratton Park – Portsmouth
🏟 Leyton Orient FC – London
And with Network My Club membership – your company can attend any event, any location, anytime.
With anyone from your team able to attend.
This new location opens new opportunities for members, and will welcome new companies into the community from East London and beyond.
Join today or book in a Discovery Session with one of the team.
Or register your interest in the Leyton Orient Business Club today.