YOUR networking is OUR business – it's more than events
Our business is to connect you. To create opportunities for you. And to see your business grow.
Events are one part of that. But it's between events where the magic of networking happens.
This is where we come in.
Connecting you with businesses serious about growing. Part of a community of 240+ companies that value connecting over hard selling.
That understand networking is a marathon, not a sprint.
Where you're supported by a team with no other agenda than to see your business win through networking.
Events & Exclusive Access
9 Networking Locations - 9 Iconic Venues
✓ The Amex Stadium – Brighton
✓ Fratton Park – Portsmouth FC
✓ St Marys Stadium – Southampton
✓ Twickenham Stadium – West London
✓ The Kia Oval – Central London
✓ Vicarage Road – Watford FC
✓ StoneX Stadium – Saracens – North London
✓ Brisbane Road – Leyton Orient FC – East London
✓ Broadfield Stadium – Crawley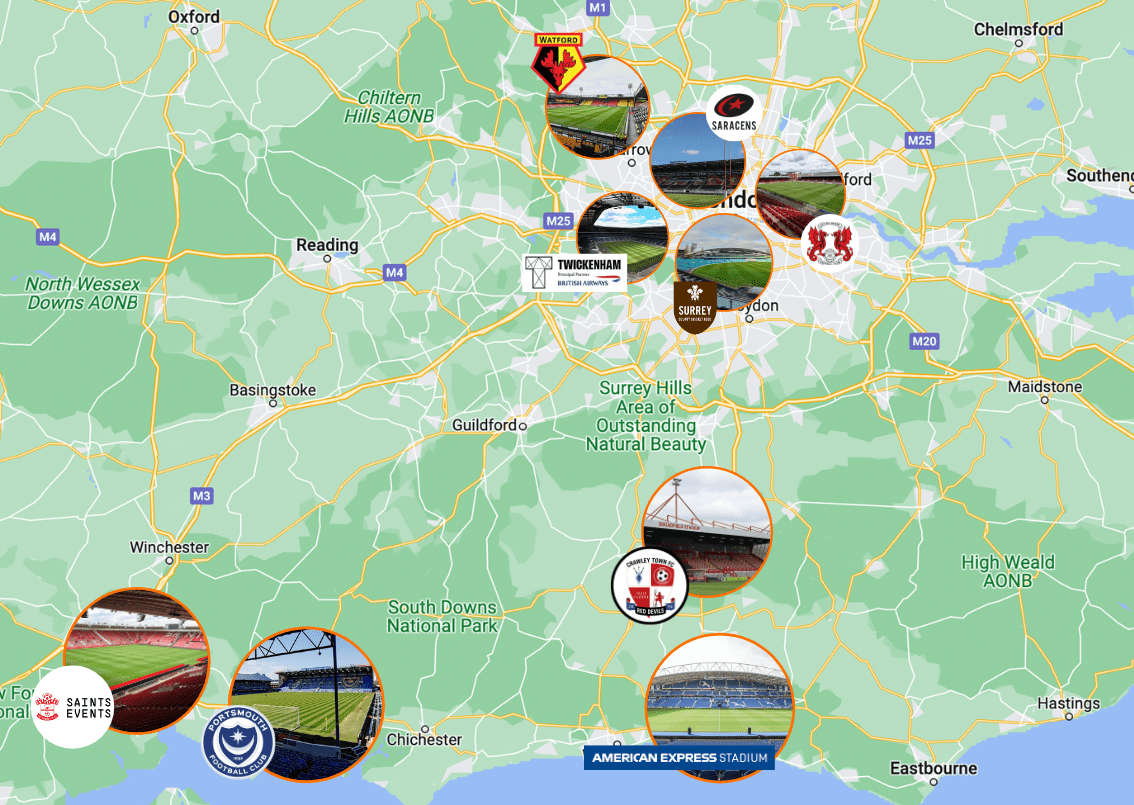 COMPANYWIDE MEMBERSHIP
Fully transferrable membership, meaning anyone from your business can attend events and enjoy benefits.
Say goodbye to the individuals hogging the good events and perks!
DISCOUNTED TICKETS TO ALL EVENTS
Unlock companywide discounts of 40% on all event tickets in our Connect tier.
Or 1 FREE ticket to all events via our Grow tier, with extra tickets 50% off.
EARN EVENT CREDIT VIA MEMBER REFERRAL PROGRAMME
Pay for your event tickets using credit simply by referring friends to Network My Club.
Refer someone to attend an event or join the membership, and never pay for an event again!
YOUR Networking Is OUR Business
Personalised Onboarding Call with Membership Manager
Identifying your business goals, why you are networking, who you are looking to be connected with, so we can help you begin your networking journey with us.
Quarterly Catch Ups
Here we look at your membership use and event attendance to ensure you're on track, learning about your recent business activity, so we can support you even further by connecting you with the right people in the network.
Personalised Introductions at Events
By learning who you want to meet, we'll connect you and make introductions to relevant attendees at each event with our extensive knowledge of our membership.
As a member, consider our team an extension of your business, helping you leave events having met the right people.
Personalised Introductions Outside of Events
From your onboarding call, quarterly member catch ups, and touch points at events, we'll make warm introductions to appropriate members between events via email, the member app, or carrier pigeon if need be!
Our job doesn't finish when the event ends.
Unlimited Requests from "The NMC Black Book"
Request introductions and let us do some member matchmaking.
We'll work with you to identify members in the network based on sector, size, no of employees, turnover, and networking location.
Then, it's time for us to connect you.
Membership Support – 5 Days a Week
We are on hand five days a week to offer member introductions, business service suggestions, and networking support to help you maximise the use of your membership.
If you win, we win!
Network, Connect, Grow, On The Go
ACCESS TO MEMBER ONLY APP
✓ Connect with members across the community
✓ Message privately
✓ Introduce members to each other
✓ Claim all membership benefits in one place
✓ Stay up to date on the move with notifications
✓ Continue your networking between events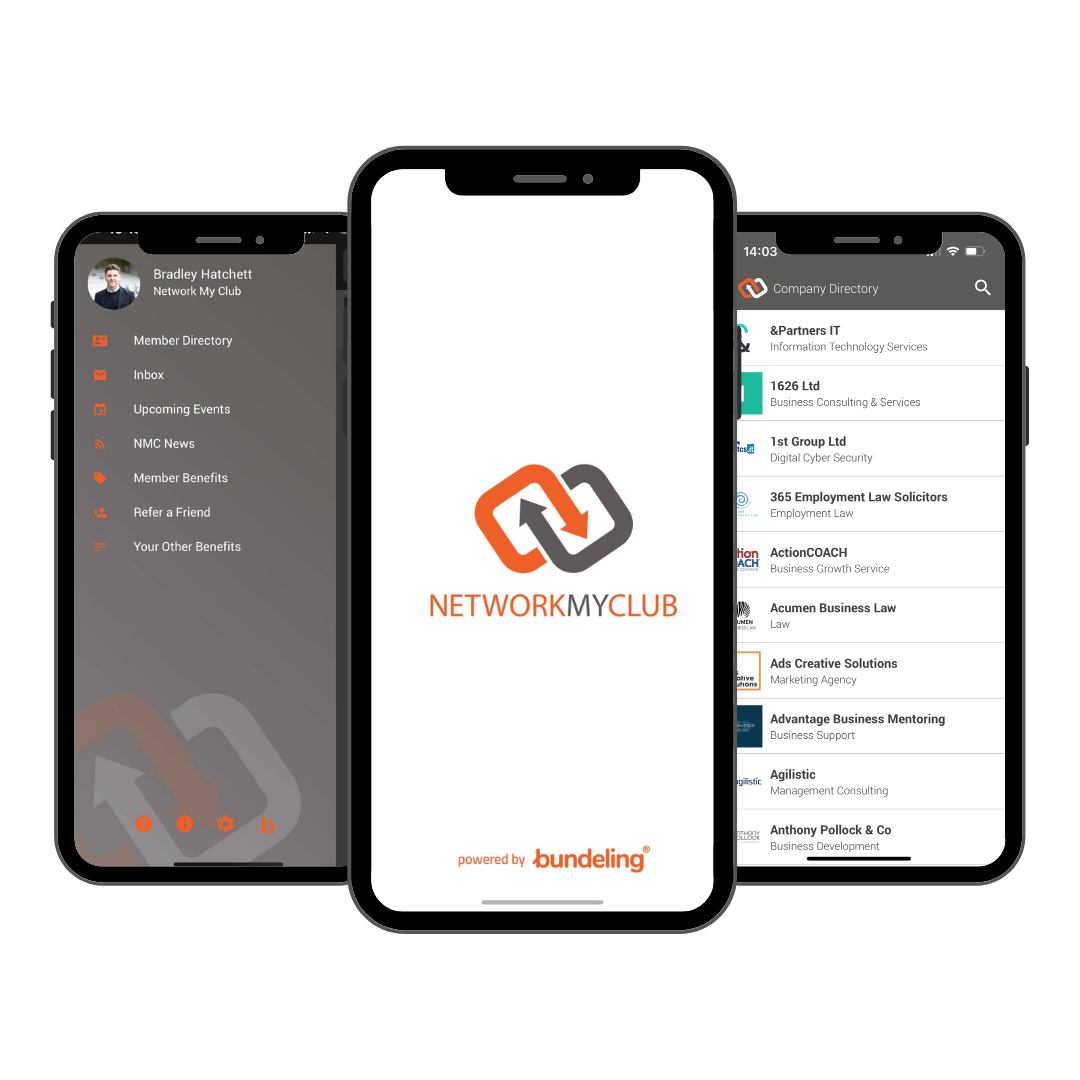 PROMOTE YOUR BUSINESS ACROSS THE NETWORK
Got an upcoming event? A new blog? An offer for members? Submit content to be included in our live Member Round Up that is shared network-wide each month.
FREE MEETING ROOMS & CO-WORKING PASSES
We've partnered with co-working spaces to provide your company access to sites across the South East and London. Including Freedom Works, VWorks, and Flow Spaces app.
Making those 1-1 meetings or working around events even easier.
Complimentary & Discounted Meeting Space At Iconic Sports Stadiums
£1800 worth of benefits at a select number of our stadium partners.
Perfect for an off-site team or client meeting, workshop or training session, with the backdrop of an iconic sporting venue.
Included each year are:
✓ 2 x complimentary uses of an executive box at Twickenham Stadium in London for 5-12 people*
✓ 12 x complimentary uses of an executive box at the Amex Stadium in Brighton*
✓ 25% off Room Hire & 15% off Day Delegate Packages at The Kia Oval in London
*T's & C's apply.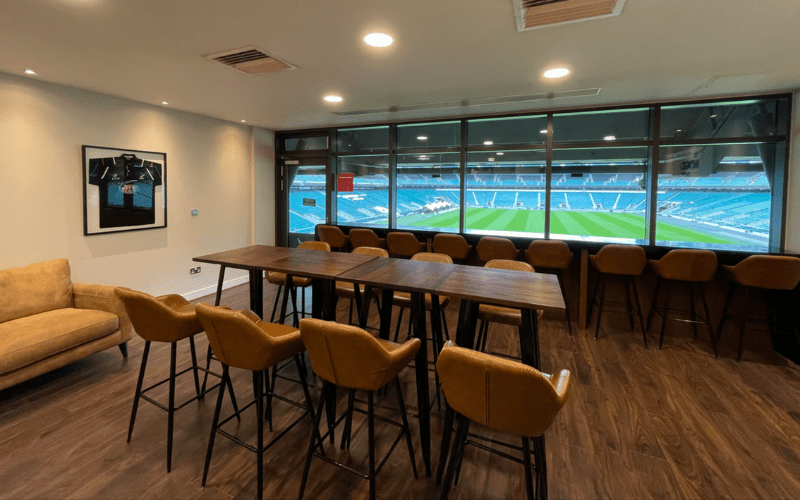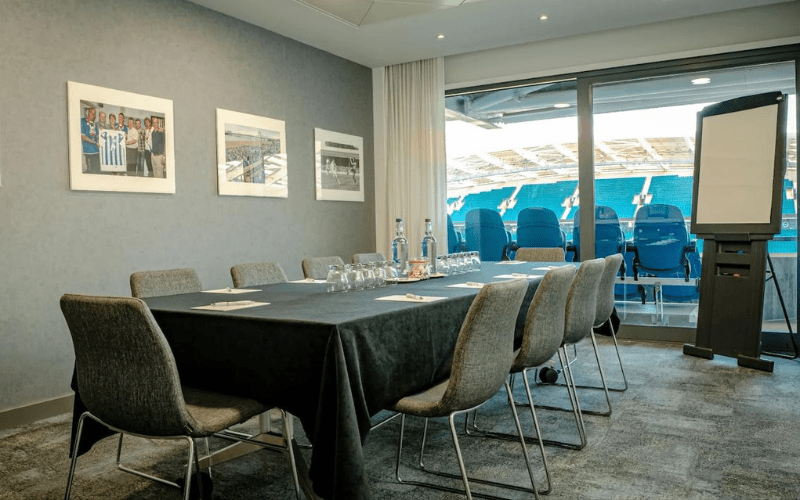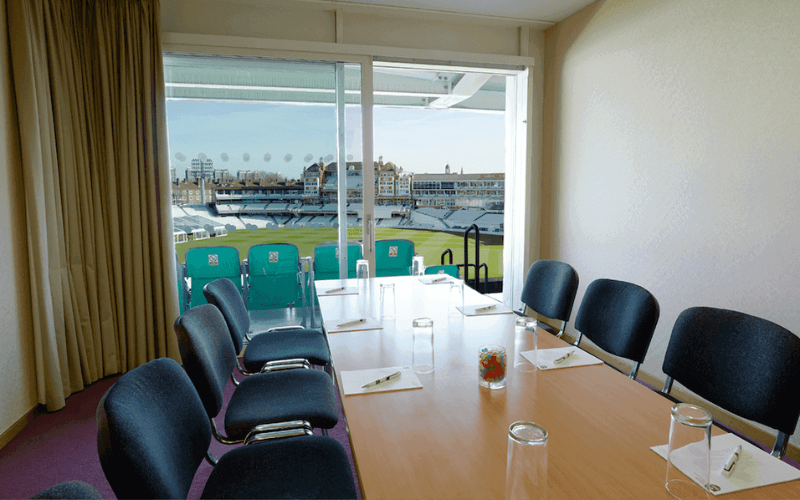 Choose a Plan to Power Up Your Networking
Connect
Perfect for companies exploring 1-3 event locations.
40% Off Event Ticket Price

Access to ALL Event Locations

Companywide Membership

1 x Free User on Member App (additional users available at a small cost)

Full Service Support From Membership Manager

Complimentary & Discounted Meeting & Event Space at Stadium Partners

Meeting Room & Hot Desking at Multiple Workspaces Across the South East & London (worth £250)
Grow
The ultimate all inclusive event package, for companies exploring 4+ event locations.
1 x FREE Ticket to 35+ Events (worth £1575)
Additional Tickets 50% Off Event Ticket Price

Access to ALL Event Locations

Companywide Membership

2 x Free Users on Member App (additional users available at a small cost)

Full Service Support From Membership Manager

Complimentary & Discounted Meeting & Event Space at Stadium Partners

Meeting Room & Hot Desking at Multiple Workspaces Across the South East & London (worth £250)

1 x Hour Private Networking Workshop with NMC Founder, Bradley Hatchett (worth £699)
Unsure what plan is right for you? Have questions about certain benefits? Want to ensure your company is a right fit, and vice versa?
Book a discovery call with our Membership Growth Manager, Jack.
Frequently Asked Questions
Can we attend all events across all locations?
Yes! With membership, your company gets access to all of our event locations.
Meaning anyone from your company can attend as many events that suit your geographic focus as a business.
Who is membership for?
B2B company owners looking to get more from their networking. Who are growth orientated, value investing in building relationships, and are open to new business.
Here's what we stand for. If you align to this, we welcome you to the network.
Where are your events?
Our full event schedule is planned well in advance, giving you chance to plan your events and to maximise your networking activity. 
We'll also keep you up to date with upcoming events via email regularly so you don't miss out.
Is membership for me or my business?
Membership is for your company, meaning anyone can attend any events across all locations, or take advantage of the many other benefits.
How frequent are events?
Events take place bi-monthly or quarterly at each location. Our events schedule is planned at least 6 months ahead of time too, meaning you can plan accordingly.
How much are event tickets for members?
Tickets for Connect members start from £24+VAT.
Grow tier members receive 1 free event ticket to all events, with additional tickets from £20+VAT.
Non-Member tickets start from £40+VAT.
But ticket prices range depending on the event style and location.
Book a Private 1-2-1 Discovery Call
Find a time that suits you to speak with our Membership Growth Manager, Jack, and establish if membership is right for you, and if you're right for membership.