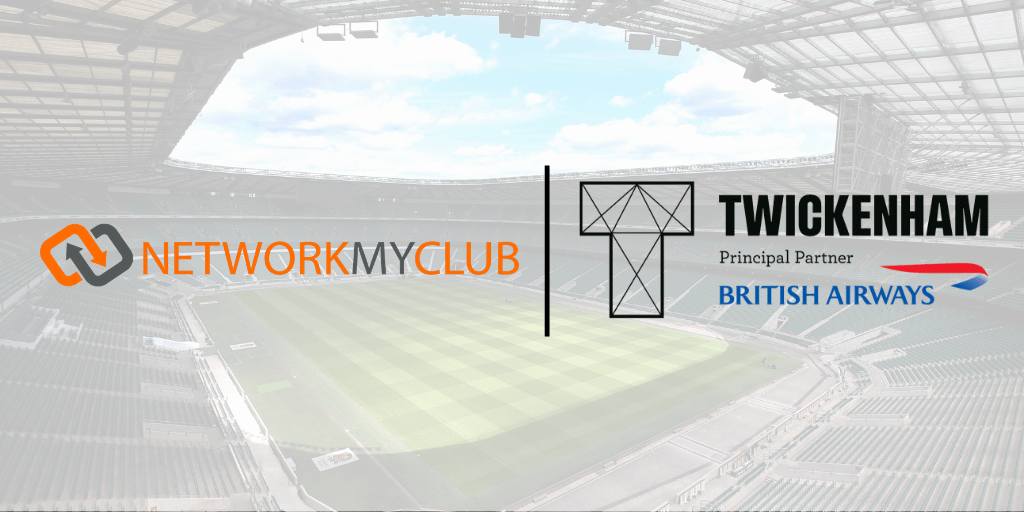 Network My Club are delighted to announce a new partnership, this time with the home of England rugby, Twickenham Stadium, which will see the launch of the Twickenham Business Club!
Launching in September 2019, the Business Club will bring together leading businesses and decision makers from the South West London region and afar through monthly networking events hosted at the iconic home of England rugby, Twickenham Stadium, while providing a host of exclusive benefits and opportunities for companies as members.
Bradley Hatchett, Managing Director of Network My Club, said "We are delighted to team up with Twickenham Stadium, arguably one of the most prestigious and well-known sporting stadiums in the world.
The South West London region is rife with flourishing business communities, so teaming up with Twickenham Stadium provides a recognised, accessible and simply world class venue for us to bring together these businesses.
With the Network My Club group covering the South East and London, expanding into the South West London area compliments this thoroughly as we aim to connect businesses not just locally but from outside the area from across our growing network.
We can't wait to start meeting lots of businesses, supporting them as members whilst delivering exclusive membership benefits, all whilst showcasing the enormous potential that association with the venue presents."
Johanna Byrane, Head of Business Development at Twickenham Stadium added, "We are really looking forward to Network My Club hosting the monthly business club at the stadium. It is a great opportunity for us to welcome local businesses to Twickenham in an informal setting and showcase our amazing facilities that are available on both non-match days and for match day hospitality."
To register your interest, learn more about the business club (including an early bird joining offer for businesses) and keep up to date regarding the inaugural networking event on Friday 20th September, click HERE.