Saracens Rugby's official business club, powered by Network My Club.
Connecting B2B company owners and leaders across London and beyond at bi-monthly networking events at StoneX Stadium.
Situated a stones throw from the M1, StoneX Stadium is nestled in a prime position to attract business leaders from the region.
Register your interest today and be first to hear about all upcoming Saracens Business Club events.
We look forward to seeing you there!
Network My Club & Saracens Rugby Club
"There is an impressive group of business supporters connected with Saracens, who are situated in an area populated with thriving companies, within a stone's throw of central London. 
Our ambition is two-fold. To deliver exceptional networking opportunities for local businesses to help them connect and grow. And to help Saracens be better connected with the local business community, their current clients, whilst showcasing their impressive stadium facilities and commercial opportunities. 
"With the Saracens Business Club becoming part of the Network My Club group, it'll attract our wider membership, helping expand networks and business opportunities further afield for those involved."
"The Saracens Business Club is set to connect our partners, sponsors, local companies and welcome new businesses to the club, which is something we're very excited about.  
We look forward to engaging with them, highlighting the club's range of commercial opportunities, while providing all involved with the chance to connect and grow their companies. 
"Teaming up with Network My Club means working with a company with a track record in delivering high-quality networking events at professional sports clubs for SMEs in a professional, friendly and informal environment."
The Network My Club Group
Where you can network with us…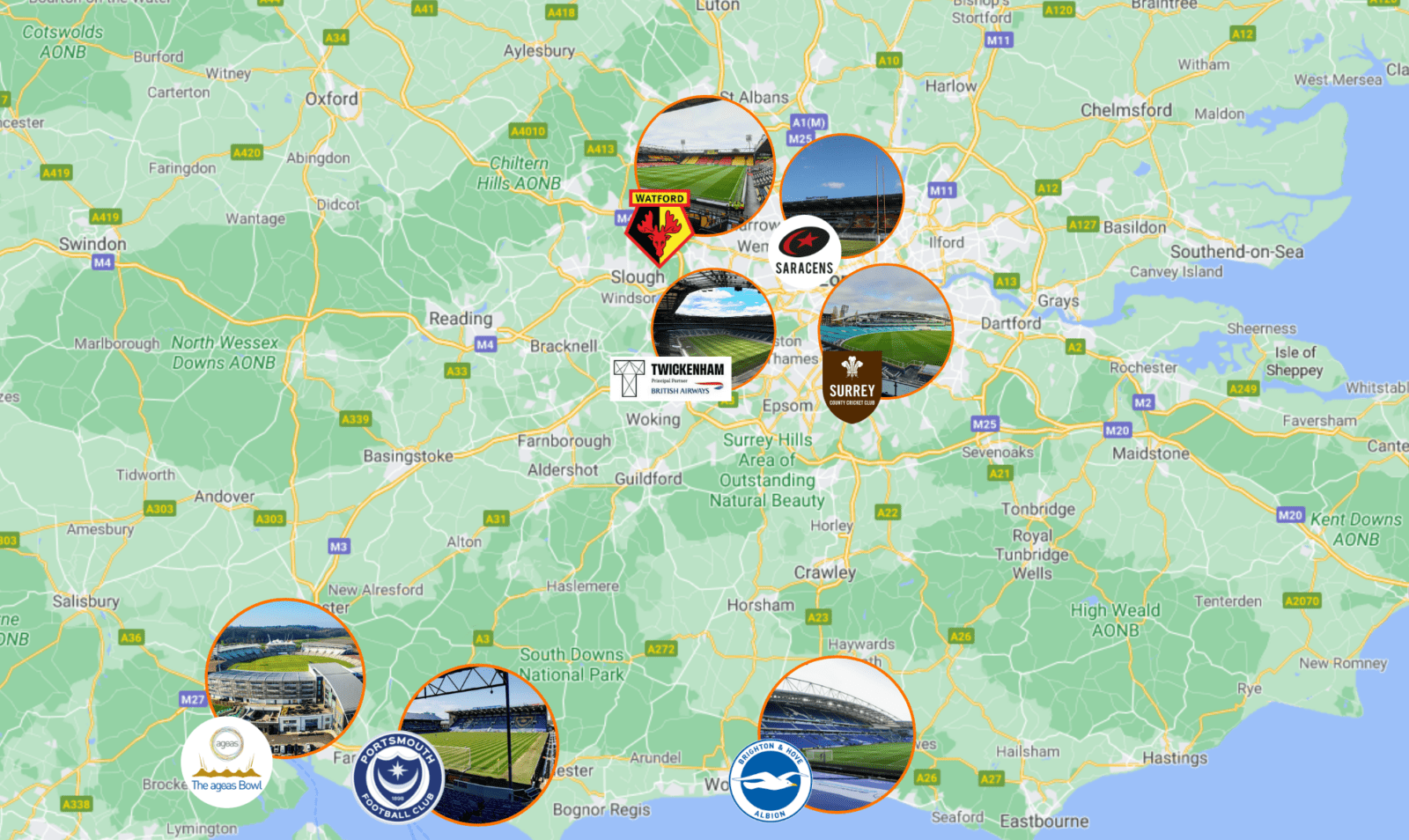 Company membership gets you…
Unlimited access to ALL in-person events across London, the South & beyond
FREE or up to 40% discount off in-person event tickets
FREE access to online meetups on Remo - events like you've never experienced - meeting members from all locations
Company membership - meaning anyone can attend events and access exclusive member benefits
Company profile on NMC Member Directory
Hands on support & introductions to your target market from your Membership Manager and the wider NMC team